PhoneCard™ Express -- The Promotion That Goes Long Distance.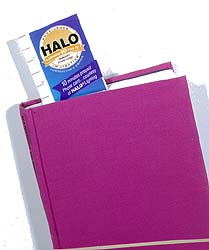 When promotional budgets are stretched and scrutinized, the PhoneCard™ Express package has emerged as a proven winner. It doesn't collect dust and won't run out of ink. It's never the wrong size or color. Transporting it is never a problem. Guess you could say a PhoneCard is flat, but never boring; compact in size, but universal in appeal in this age of high-tech voice and data transmissions.
Complete custom capabilities for a presentation that's yours alone.
Commitment to creativity, so we produce a product that stands out from others.
Competitive pricing to suit the requirments of today's tight budgets.
No set-up charges to add extra cost to your order.
Exceptional product support to ensure your recipients enjoy your presentation.
Quick turnaround time, so you receive your order in time for your event or occasion.
High promotional value for the investment you make.
Our attention to detail really does make a difference!
See our fine
---